Our current job vacancies
No matter if you are applying for one of our vacancies or send us an unsolicited application – we are looking forward to receive your documents! Here you can find the latest job offers for our office in Munich (Bavaria).


At Munich we are looking for:
Your contact person: Kay Knorscheidt


jobs@element1media.com
+49 (0) 89 452286 - 40
Interested? Send us your application right away. In order to help us efficiently process applications, please include the following components: Resumé, cover letter, certificates, salary expectation, earliest possible start date. You can send us an e-mail or use our comfortable application form. You will receive a first feedback within 7 days. We would be pleased to get to know you!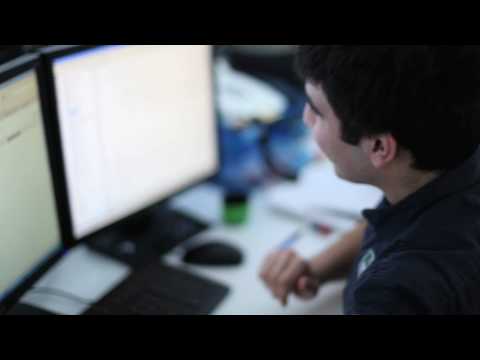 What we offer
We are a young, dynamic and international team that is dedicated to smart and innovative e-commerce solutions. Our plans are ambitious and this is why we are constantly looking for energetic and motivated team players.
Our comfortable company size offers freedom to your ideas and initiatives. Out of these we are forming innovative products for our customers at a modern workplace in the heart of Munich. A unique familiar atmosphere is guaranteed by very flat hierarchies, free drinks, choice of fruit, snacks, and regular team events.
Good reasons to join Element1 Media
Flat hierarchies and fast decisions
We think big goals can only be achieved together. That's why we have flat hierarchies and take decisions fast. Our management has open doors and is always willing to listen to you.
Proactivity is valued and your opinion counts
We do not only welcome new ideas as well as new spirit, they should be part of your daily work. Be proactive and show us what you are made of!
We love to learn more and develop ourselves
You are never too old to learn new things. That's why we are inquiring, learn from each other, and develop ourselves.
A working place to speed-up and hit the gas!
Because we want you to be able to develop your capabilities further, all working places are equipped with a high technical standard. Ergonomic work tables and chairs, more screens, your choice of the operating system, a direct connection to the on-site data center and a big software library are offered among many other things.
A professional environment to feel good
We don't simply believe that feeling good is an important factor. We are convinced that a family lounge atmosphere is the key for successful collaboration. That's why we also provide free drinks, coffee, fresh choice of fruit and snacks. We also own to WII for a round of tennis or just a relaxing pause.
Traditional values are important for us
Even if we are a young and dynamic team we highly value traditional values. As a solid and privately financed company, we think it is our duty to build on the security and the future of our company - especially to be able to ensure the future of our employees.
A great team even out-of-office
Superior team spirit is decisive for us and this is why we are offering a choice of activities and events like hiking in the mountains, kart racing, bowling and of course our traditional visit at Oktoberfest and the legendary Christmas parties. Maybe you have some more good ideas for the next event?
Do you have Questions about solutions or our company?
Requests concerning our solutions:

sales@element1media.com
Questions about jobs and applications:

jobs@element1media.com
For all other general requests:

info@element1media.com

Element1 Media GmbH
Ruedesheimer Strasse 21
80686 Munich
Germany
+49 (0) 89 452286 - 40

+49 (0) 89 452286 - 499